The Ultimate disability advocate business and training program comes with a robust advocate marketing program.  In this exclusive marketing course, we'll show you how to identify and solicit the best quality customers for your advocacy service.  We'll show you every advertising technique from print advertising to Social Media.We also provide sample ads and other materials to help you expose your business.

However, to successfully market an advocacy service, it takes more than just advertising and public exposure.  That's the easy part!  After entering this field, you're going to quickly discover that there are an abundance of available cases to represent.  Unfortunately, not all of these cases are desirable.

Case desirability is a taboo subject that no other training source will touch.  Yet, the lack of this knowledge can doom your new company to a slow and painful death. Our exclusive advocate marketing program shows you how to recognize a good quality case.  We'll show you how to quickly rule out slackers, scammers, unwinnable and unprofitable cases, saving you both time and money.  But we did not stop there!

Disability Associates is the only training firm that provides you with an assigned mentor.  Your mentor is there to support you in every aspect of your new service including marketing!  Your mentor can help you develop a custom marketing approach that fits your specific objective and budget.

If you're interested in entering the field of disability representation, don't delay.  Order your copy of our exclusive disability advocate business and training program today!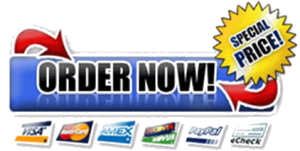 Get free advocate training with a three year Olivia subscription.
Get started today!  See Purchasing Options Here.